Making it easy to get fit!
Special Olympics Fit 5 is a fitness program designed to help Special Olympics Southern California athletes become the best athletes they can be by creating healthy lifestyle changes.
These resources are aimed at improving an athlete's overall health through physical activity, nutrition, and hydration.
Fit 5 is based on 3 simple goals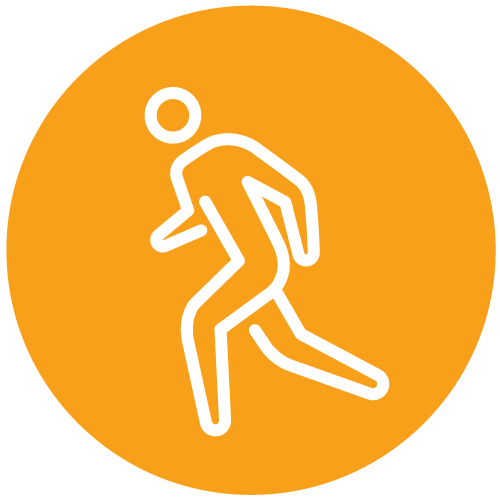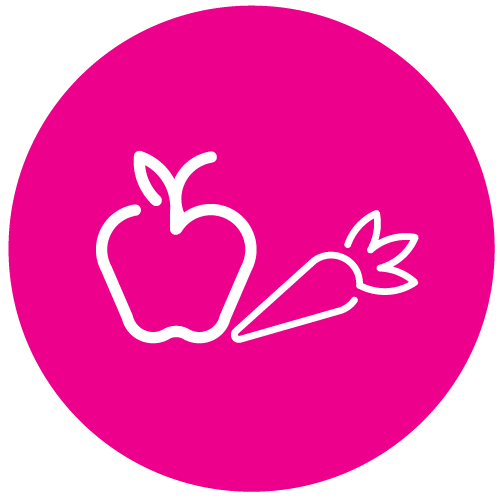 5 servings of fruits and vegetables/day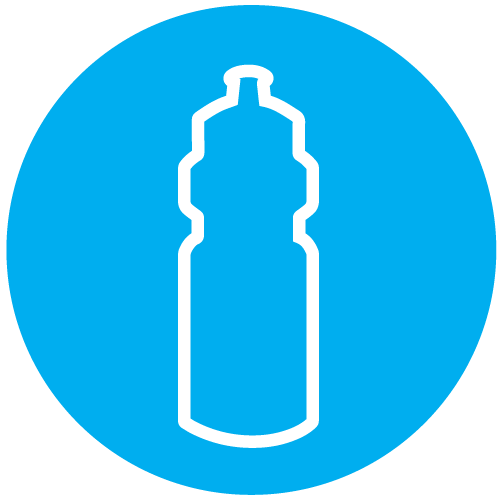 Each athlete will receive a Fit 5 Guide, a set of Fit 5 Fitness Cards, and a weekly exercise, nutrition and hydration tracker to monitor progress.
These resources will educate on the importance of reaching Fit 5 goals and will offer endurance, strength, flexibility, and balance exercises to challenge all abilities.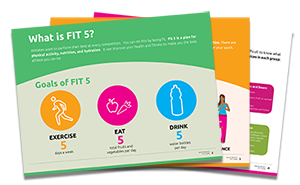 The Fit 5 Guide gives you an overview of this fitness program.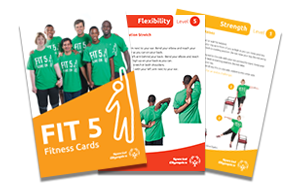 The Fit 5 cards  illustrate the exercises and goals you need to reach.
Each participant who reaches their Fit 5 goals for 8 weeks receives a
Fit 5 T-shirt
Just send an image of your completed tracker to healthyathletes@sosc.org and get your shirt!
Live a happier, healthier, and more active lifestyle


Learn the importance of hydration and eating healthy


Build life-long healthy habits
Fit 5 is a program that is designed for all athletes and ability levels. All the exercises require little to no equipment and can be done at practice, at the gym, or even at home. Fitness videos of the exercises are available to use as a reference for athletes to follow along to get a great workout! The fitness guide, fitness cards, and fitness videos provide all of the necessary education and help to get started right away!
Follow this link for more information about the Fit 5 guide, fitness cards, and fitness videos!
Note: Fit 5 Guide and Fitness Cards are available in English, Spanish, French, Chinese, Russian, and Arabic
Register for Fit 5 by contacting your local sport manager, emailing us at healthyathletes@sosc.org, or complete & submit the online interest form.