Hosted by Knights of Columbus
Save the date for 2nd annual clay shoot fundraiser benefiting Special Olympics Southern California athletes!
8:00 a.m. - 5:00 p.m.
RAIN or SHINE
Moore & Moore Sporting Clays
12651 Little Tujunga Canyon Rd, Sylmar, CA 91342
LASD Reserve Deputy Steve Moran
and SOSC Athlete & Daughter Brittney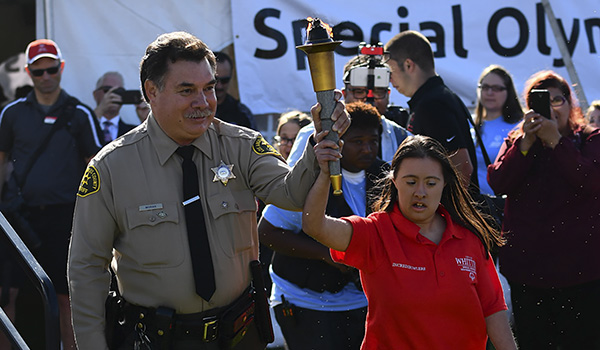 KOC – James Larson jlarson800@yahoo.com
LETR – Frank Durham adurham@laspd.com
SOSC – Luke Farnell lfarnell@sosc.org
Are you interested in joining the event planning committee or becoming an event sponsor?
Complete and submit this online form and we will contact you when information becomes available.