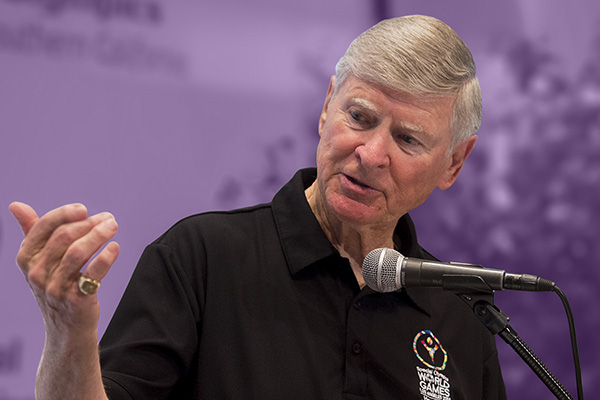 Fountain Valley resident Ed Arnold is best known for his forty-six years as a television news and sports anchor for KABC, KTLA, and KOCE. He also served as the volunteer on-air announcer for the "Hour of Power" religious program since it began in 1970. He has been involved with Special Olympics since Eunice Kennedy Shriver took the games from her backyard to the national then international stage in 1968. Arnold was a founding board member of the Western Special Olympics and still plays an active role in Special Olympics Southern California events. He was the state chairman of Health and Safety for the California Jaycees in 1968 when the organization was asked to get involved and has been a volunteer for all 54 years. Arnold is the only original founding California board member still involved. Arnold served on SOSC's Board of Directors for many years and for over 40 years was the games' announcer and master of ceremonies of the Opening Ceremony at the Southern California Summer Games, beginning when the championship was titled the Western Special Olympics Games. In recent years, he has been the emcee of the "Rafer Johnson Breakfast with Champions" at SOSC's Summer Games in Long Beach. Special Olympics honored Ed with the inaugural "Rafer Johnson Humanitarian Award" in 2010 at the event.
"This is a huge honor to be recognized for an organization that I believe has changed not only the lives of our athletes but also the lives and attitudes of their families and people around the world," said Arnold. "None of what I've done for Special Olympics would have happened without the support of my wife Dixie, who I greatly appreciate," -Ed Arnold.
2023 Volunteer Service Honoree
Steve Walters is an advocate for Special Olympics Southern California mission, the local Orange County community, and especially our athletes! He is always a champion for the love of sports, opportunity, and inclusion. Steve has been a lead volunteer for 21 years and is the Founder and Event Chair of the annual Columbus Day Drive Golf Tournament. Since this tournament's inception 20 years ago, nearly $2 million dollars has been raised for the cause! Steve's passion is for serving our community and his inspiration is his brother, Jeff.
"I've had the honor to know and work with Steve for most of the past two decades, and he embodies the spirit of a Special Olympics volunteer. Starting with his late brother, Jeff, he has a deep love and concern for people with Intellectual Disabilities and works tirelessly to provide support. His annual golf tournament is one of the highlights of SOSC's events calendar. Steve personally ensures that every guest has a quality experience and that our athletes are front-and-center. I'm honored to be his friend and share this journey with him." -SOSC President and CEO Emeritus, Bill Shumard.
2023 Betty Belden Palmer Athlete of the Year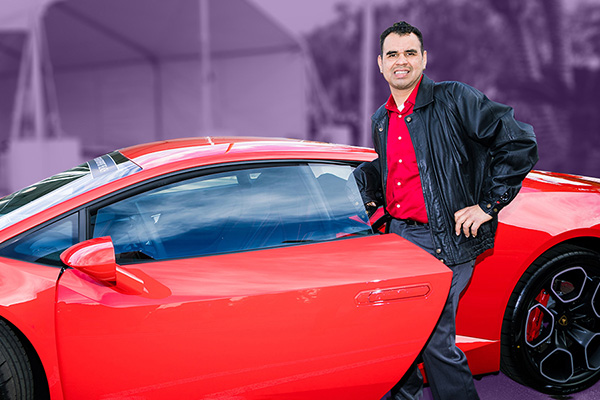 Anthony Mancillas, from Huntington Beach, is a 25 year veteran on the Special Olympics Orange County Tiger's basketball and soccer teams. He actively represents Special Olympics by competing in basketball, soccer, and volleyball tournaments, while also participating in fundraising events. Additionally, Mancillas is a Special Olympics Global Messenger and leader in the community who is responsible for sharing the organization's message of acceptance and inclusion.
"Anthony embodies the spirit of Special Olympics with his sportsmanship, leadership, and commitment to teamwork," said Bill Shumard, SOSC's President & CEO Emeritus. "He is a positive representative and role model for Special Olympics athletes and volunteers, and in the local community."
"Special Olympics means a lot to me. I have met many great friends and have had many great experiences as a Global Ambassador for Special Olympics. I am thankful to Special Olympics for the opportunity to represent them as their Global Ambassador. I was able to play a lot of sports that I never imagined I could do. I met amazing coaches that made me feel like I belonged and that I am a star of their team. I am very happy to have been a part of Special Olympics for so long."
-Anthony Mancillas
2023 Tribute to the Memory of Mary Frome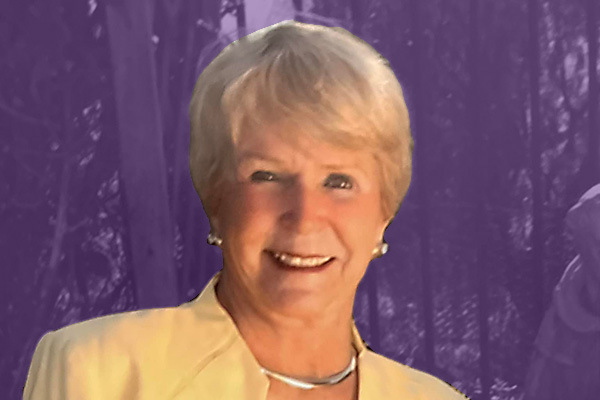 Three themes ran through the entirety of Mary Frome's life: family, friends, and community. Mary was active in bringing Special Olympics to Orange County, where her daughter, Jennifer, followed in her footsteps, both women serving as multi-year chairs of the annual charity auction. Her legacy for the community continues through the Frome Family Foundation, which Mary founded with her beloved husband. The foundation continues to enrich the community through grants to over 30 charities each year benefiting the people and organizations she supported over her long, rich, and fulfilling life.