Special Olympics transforms lives through the joy of sport, every day, everywhere.
We are the world's largest sports organization for people with intellectual disabilities: with 4.4 million athletes in 170 countries — and millions more volunteers and supporters. We are also a global and social movement.
Through the power of sports, people with intellectual disabilities discover new strengths and abilities, skills, and success. The athletes find joy, confidence and fulfillment — on the playing field and in life. They also inspire people in their communities and elsewhere to open their hearts to a wider world of human talents and potential. Please view the following video to see the full spectrum of our activities.
The mission of Special Olympics Southern California is to provide year-round sports training and athletic competition in a variety of Olympic-type sports for children and adults with intellectual disabilities, giving them continuing opportunities to develop physical fitness, demonstrate courage, experience joy and participate in a sharing of gifts, skills and friendship with their families, other Special Olympics athletes and the community.
Our vision is to promote acceptance, inclusion, and well‐being for people with intellectual disabilities through sports.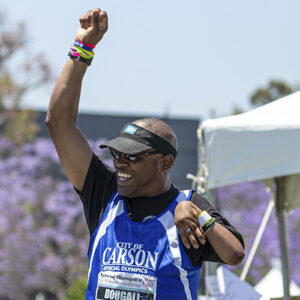 The athletes always come first.
Honesty, integrity, and mutual respect are the core principles of our organization, and we pledge to treat all athletes, coaches, volunteers, staff members, and donors according to these principles.
We pledge that all decisions will be made in support of our mission and that all resources should be optimized for the direct benefit of the athletes.
Our employees and volunteers are dedicated to providing the athletes with a quality, safe, inclusive, life-changing and fun experience.
All communication between SOSC constituents should be conducted with the highest levels of respect and professionalism thereby maintaining the integrity of Special Olympics Southern California.
We encourage our donors active participation throughout our movement so they can experience first-hand how their support impacts the athletes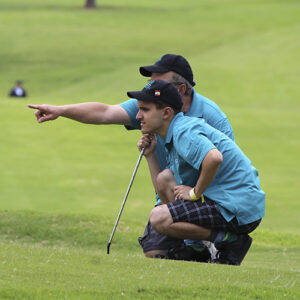 We believe in recruiting and training the best coaches and other volunteers and providing them with the tools and education for them to be successful.
We believe in recruiting and training the best employees, and we strive to develop opportunities for them to successfully utilize their strengths, abilities, and experiences.
We are committed to building relationships between athletes and communities, and support every opportunity for all constituents to connect in meaningful ways thereby improving each other's lives.
We strive to combine our skills, talents, and actions to work as a team and encourage, include, and accept all voices.
1969
Special Olympics is founded by Eunice Kennedy Shriver in 1968. Olympic decathlon gold medalist Rafer Johnson founds the Western/California Regional Chapter in 1969.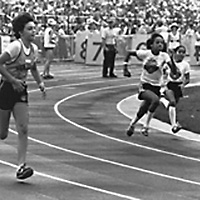 1969
The first annual Western Regional Special Olympics are held at the Los Angeles Memorial Coliseum. Athletes from 7 western states compete in track and field and swimming.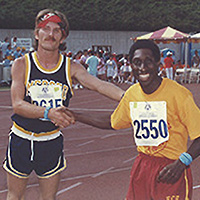 1972
The International Special Olympics is held for the first time in Southern California at UCLA and Santa Monica City College. Over 2500 athletes are in attendance from eight countries.
1986
Law Enforcement Officers from Los Angeles Police Department join with California Special Olympics in the first Law Enforcement Torch Run for California Special Olympics.
1995
California Special Olympics divided into two Chapters – Southern California and Northern California giving each chapter the opportunity to greatly expand outreach efforts.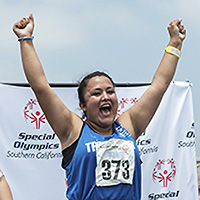 2022
SOSC offers 13 sports across 4 seasons, serving thousands of athletes in community and school-based programs in 11 counties as well as offering opportunities for athletes to improve their overall health and wellness and gain leadership skills.
What is an Intellectual Disability?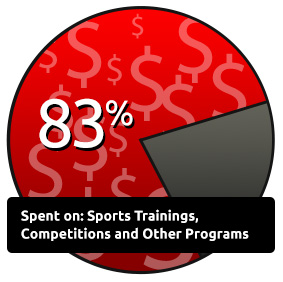 Why Your Donation Matters
We work hard to maximize your investment. For every $1 raised on behalf of the athletes, 76 cents goes directly to program costs. Programs are free to the athletes and their families, so donations are critical to our program. Examples of program expenses include equipment, uniforms, transportation, facility fees, background screening costs, official's fees and more.
$50 provides new sports equipment
$100 sponsors an athlete's training and participation in Athlete Leadership
$500 sponsors an athlete for one year
$2,500 trains 5 athletes for an entire year
$4,000 supports an entire team of athletes
$10,000 underwrites a school partnership program
$25,000 sponsors a regional competition
$100,000 Trains 200 athletes for an entire year
$250,000 supports program costs for an entire sport
4-Star Rating
The sound fiscal management practices and commitment to accountability and transparency have earned Special Olympics Southern California a 4-star rating from Charity Navigator, America's largest independent charity evaluator.