Help us put one more person with intellectual disabilities on track to a better, healthier life.
Special Olympics Southern California would not exist today without the expertise, time, and enthusiasm of its volunteers. They are on the sports field guiding the athletes through drills. They are behind the scenes ensuring events run properly. And they are giving and receiving more high fives and hugs than they can count.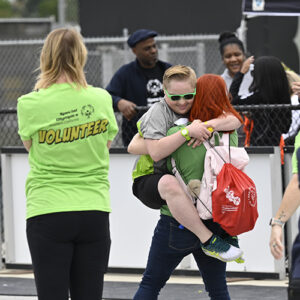 This is by far our most popular way of volunteering.
It gives those with limited time or who are new to Special Olympics a way to volunteer without making more than a one day commitment. There are day of event opportunities inside of a sports environment (at a competition) or beyond a sports environment (at a fundraising or outreach event).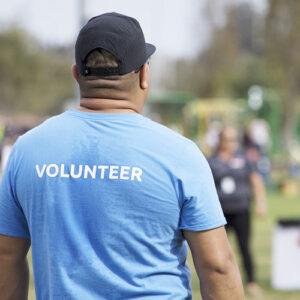 Fundraising & Outreach
Volunteers
Volunteer on a regular basis outside a sports environment.
Help us plan fundraising events, provide administrative support at one of our offices, serve on a local leadership team, provide marketing and communications support, and move our mission forward in many other ways.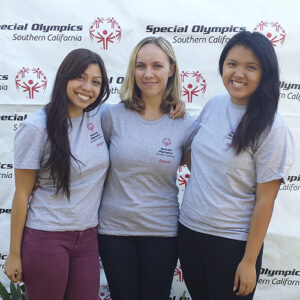 Join the SOSC Team as an intern!
If you're an enthusiastic self-starter who works independently and you have excellent organizational and communication skills, join the Special Olympics team as an intern. Internships are available across many departments throughout Southern California. Some of the internships offered include marketing & communications, special events, volunteer management, and more.
Current Volunteer Opportunities
Click on the community in which you want to volunteer to see current opportunities and register to volunteer, become an intern, and/or become a coach!
All of Los Angeles County
Orange, Riverside, San Bernardino and San Diego Counties
Kern, San Luis Obispo, Santa Barbara and Ventura Counties
Meet Special Olympics Southern California school volunteer Mark Chiljian who is a teacher at Mission Viejo High School.