A big thanks to all those who supported the hundreds of athletes from across Southern California during the 2023 Summer Games!
The athletes competed for gold, silver, and bronze medals and ribbons in athletics (track & field), basketball, bocce, flag football, and swimming on June 10 and 11 at Cal State Long Beach.
Along with the sport venues, the Games included live music, games, law enforcement and sponsor booths, free health screenings for athletes through Healthy Athletes, skills demonstrations for Young Athletes, and more.
Summer Games is one of our annual championships held at the  conclusion of each sport season in Southern California.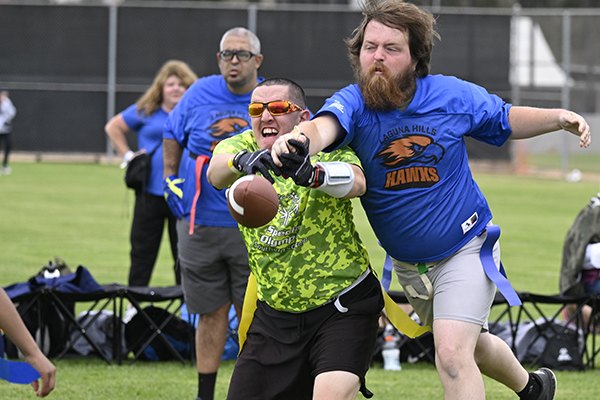 to all the athletes who competed!