Special Olympics Southern California relies on the generosity of friends to support year-round sports training and athletic competition for thousands of athletes in community and school-based programs in 11 counties.
The impact of your support goes a long way in ensuring the Special Olympics movement achieves inclusion, acceptance and well-being of the athletes. Thank you for taking an interest in how you might support.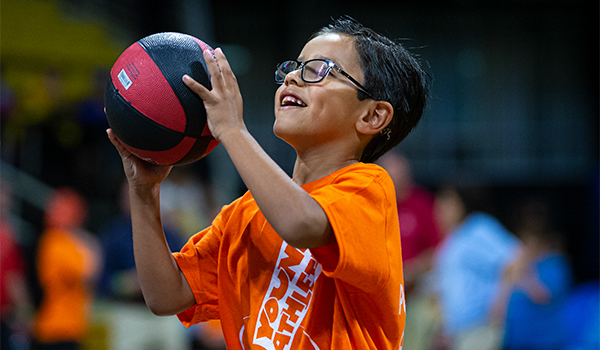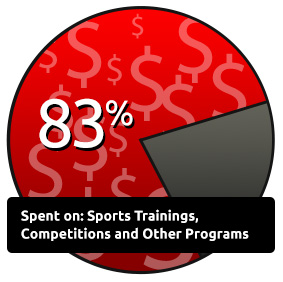 We work hard to maximize your investment. For every $1 raised on behalf of the athletes, 76 cents goes directly to program costs.
$50 = Provide new sports equipment
$100 = Sponsor an athlete's training and participation in Athlete Leadership
$500 = Sponsor an athlete for one year
$2,500 = Meals for regional games competition
$10,000 = Help establish or maintain a School Partnership Program for one season or sponsors one Regional Games
$100,000 = Sponsor School Partnership Programs, serving 1,500 athletes, ages 8 through 22 for one year
Return on Philanthropic Investment
Special Olympics Southern California has received a four-star rating for the third year in a row from Charity Navigator, America's largest and most-utilized independent evaluator of charities.
The sound fiscal management practices and commitment to accountability and transparency have earned Special Olympics Southern California this top tier rating from Charity Navigator.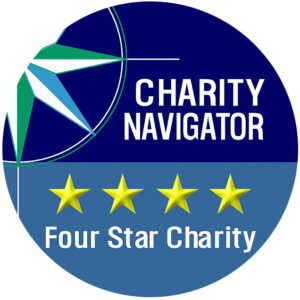 Please use the navigation bar above to learn more about the ways you might you support the Special Olympics movement. Please call 562.502.1100 if you would like to make a gift via phone or print, complete and mail in our offline donation form.