September 9 - November 10, 2023
Register as an athlete or coach for the 2023 Fall Season
The Fall Season culminates at the Fall Games on November 11 and 12 in Fountain Valley.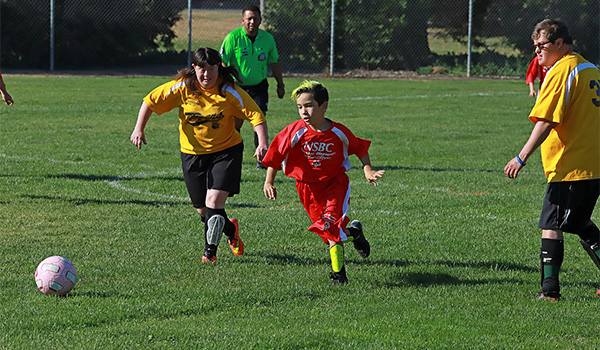 Athletes can contact their Coach or local Sports Manager to register to play.
Register by visiting the "Become an Athlete" page on the SOSC website.
Current coaches can contact their local Sports Manager for information.
Did you know you don't need sports or coaching experience to be a coach?
We will train you! 
Register by visiting the "Become a Coach" page.
Become a volunteer at one of our Fall Season events.
All athletes and coaches are required to submit this waiver to participate in SOSC activities.