Have fun, develop life skills, & achieve the best that you can.
Benefits of Participation
No matter the person's age or skill level, Special Olympics Southern California has something for every person with intellectual disabilities. We deliver high-quality, year-round competition and training opportunities in an inclusive culture that stresses athletic excellence, rewards determination, emphasizes health, and celebrates personal achievement.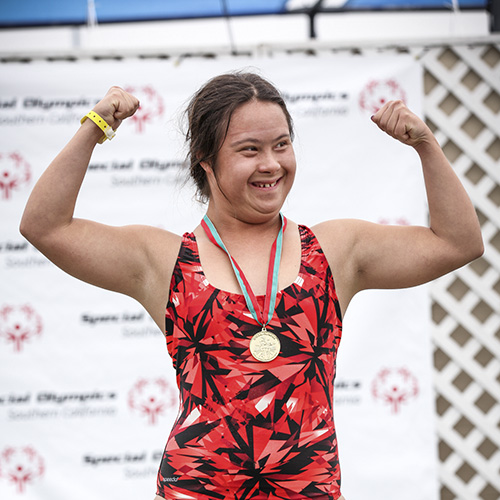 Physical exercise positively impacts health, mood and anxiety. Emphasis on sports training helps athletes maintain a healthy weight.
Through sports, the athletes see themselves for their abilities, not disabilities. They become confident and empowered by their accomplishments
As athletes become empowered, they have opportunities to get involved in decision making, public speaking, and leadership roles.
Athletes have many opportunities to make friends and socialize in an accepting environment. They discover they are not alone.
Along with shining on the sports field, athletes have the opportunity to shine off the field through the Athlete Leadership. Athletes are empowered to utilize their voices to assume meaningful leadership roles, influence change in the Special Olympics movement, and help create more accepting and inclusive communities around the world.
LEARN MORE
Keeping our athletes healthy so they can compete is a key goal of Special Olympics. That's why athletes can receive free health screenings during select competitions. At Healthy Athletes, healthcare professionals and students provide podiatry, hearing, optometry, dental, dietary, and fitness screenings. The screenings are held in a welcoming and fun environment that remove the anxiety and trepidation people with intellectual disabilities often experience when faced with a visit to a doctor or dentist.
LEARN MORE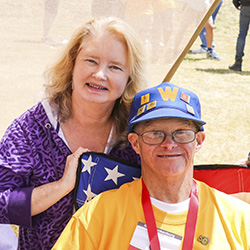 Free. Special Olympics programs are free to all athletes and their families.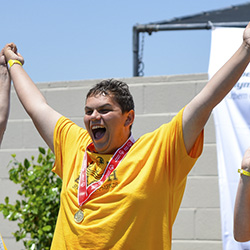 Let me win. But if I cannot win, let me be brave in the attempt.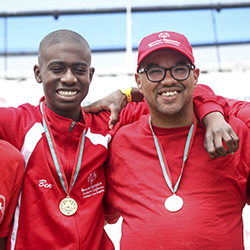 SOSC offers 13 sports, serving thousands of athletes in 11 counties.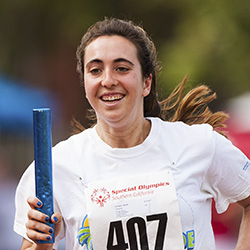 Athletes train and compete year-round in 4 sports seasons.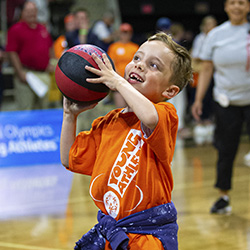 Programs available for people with intellectual disabilities ages 2 and older.
Special Olympics athletes are twice as likely to have a job.
Anthony Baker shares his story about overcoming challenges and how Special Olympics Southern California helps his self-confidence.