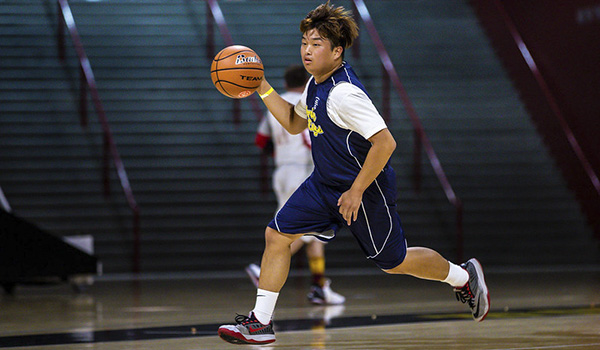 Basketball is a favorite among Special Olympics athletes. In addition to team competition, Special Olympics Basketball also offers individual skills competition, which allows athletes to train and compete in basic basketball skills. The development of these key skills is necessary prior to advancing to team play. These events include target pass, ten-meter dribble and spot shot.

The range of events is intended to offer competition opportunities for athletes of all abilities.
Team Competition
The following basketball events provide meaningful competition for athletes with lower ability levels.
Individual Skills Contest
Target Pass
10-Meter Dribble
Spot Shot
This sport is offered in the following locations:
Inland Empire
(Barstow, Fontana, Central River, Chino Hills, Desert, Menifee, Mojave, Rebels, Temecula, West San Bernardino)
Kern County
Los Angeles County
Orange County
San Diego County
San Luis Obispo County
Santa Barbara County
Ventura County
All athletes and coaches are required to submit this waiver to participate in SOSC activities.