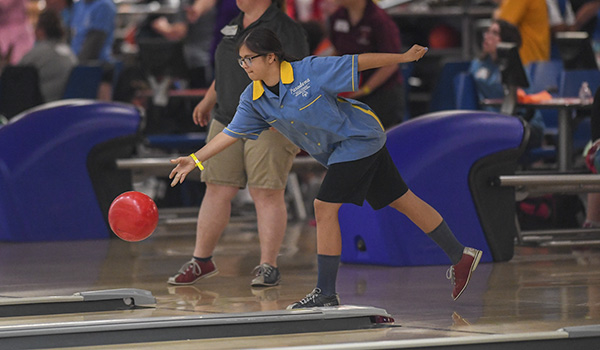 Bowling is one of the fastest growing Special Olympics Southern California sports.

Although some modifications are made for athletes with physical disabilities, most Special Olympics athletes compete under the same rules and circumstances as athletes on a professional tour.
Individual
Singles (one bowler)
Ramp Bowling (one bowler)
Team Bowling
Male (four male bowlers)
Female (four female bowlers)
Mixed (Any combination of male and female bowlers)
This sport is offered in the following locations:
Inland Empire
(Barstow, Chino Hills, Central Riverside, Corona-Noro, Desert, Fontana, Menifee, Mojave, Rebels, Rim Mountain, Temecula, West San Bernardino)
Kern County
Los Angeles County
Orange County
San Diego County
Santa Barbara County
Ventura County
All athletes and coaches are required to submit this waiver to participate in SOSC activities.