Summer Games: June 10 & 11, 2023
FREE health screenings for all SOSC athletes at Summer Games!
At the 2023 Summer Games, we will offer screenings in all 6 disciplines: Fit Feet, FUNFitness, Health Promotion, Healthy Hearing, Opening Eyes, and Special Smiles. Each discipline will offer fun prizes, plus there will be a prize drawing for all SOSC athletes who participate in screenings!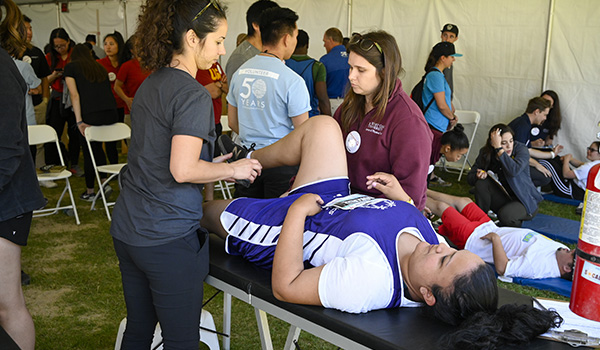 About Healthy Athletes
Special Olympics Healthy Athletes provides accessible information, resources, systems and policies at the individual, community, national and global levels that support Special Olympics Southern California athletes in realizing sustainable healthy and productive lives.