Campaign for Inclusion & Access
Special Olympics Southern California seeks to be active in every community, every day.
Special Olympics Southern California is pursuing partnerships with community leaders, philanthropists, and organizations to transform the Southern California landscape. Together we will increase inclusion and access for individuals with intellectual disabilities and their families through targeted recruitment, specialized training, and strategic collaboration. The Campaign for Inclusion and Access, the first of its kind, is a focused strategy to invite all SOSC stakeholders to participate in this transformation.
Southern California has more than 500,000 residents living with an intellectual disability (ID).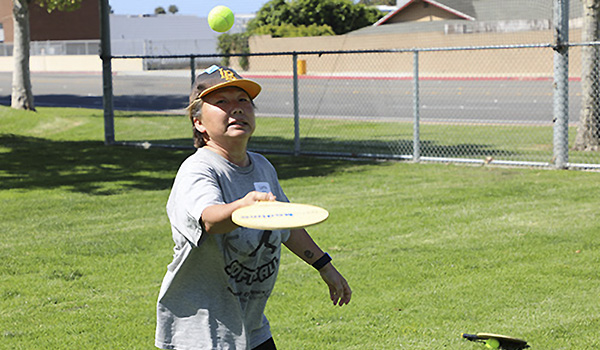 Individuals with an intellectual disability are:
2X as likely to be obese than individuals without disabilities
2X as likely to have cardiovascular disease and asthma
2X as likely to be less physically active
5X as likely to have diabetes
Have a reduced life expectancy by 16 years
Special Olympics Southern California has a 53-year history of addressing these issues by providing quality programming that increases physical activity, social connection, health education, and public awareness.
We know that there is:
High demand for programming
High need for trained coaches
Low representation of people with intellectual disabilities in our community
Limited access to health services
Need for a sustainable funding source, like an endowment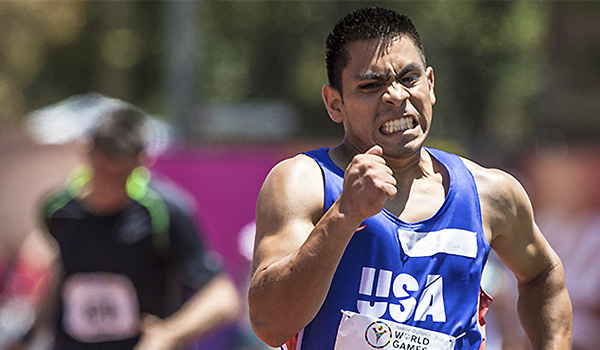 Increase the number of athletes we involve in sports programs in targeted communities.
Long Term Goal: Every community has a network of people working together to achieve inclusion, build athletic & social skills and self-esteem for those with intellectual disabilities through the power of sport.
Implementation Strategy: Target communities where we have relationships with schools and volunteers who can identify and collaborate with other community partners to build out and deliver Special Olympic local programs.
Growth Made Possible through Campaign Funding: Bring Special Olympics local programs to over 25 underserved communities.
Increase the number of certified volunteer coaches.
Long Term Goal: Volunteer coaches are the backbone of Special Olympics – they deliver the mission every day with our athletes, building confidence and inclusion through the joy of sports. SOSC provides a 1:4 ratio during all practices and competitions. As we grow athlete numbers our need for volunteer coaches grows.
Implementation Strategy: Transform coach recruitment and improve access to coaches education. Create a Coaches Advisory Council to provide oversight & guidance on year-round coaches training and sport specific trainings, both online and in-person.
Growth Made Possible Through Campaign Funding: Provide in-person one-day and online training in sport specific trainings to certify over 1,000 coaches and fund training expenses for all coaches in all communities.
Increase access to and participation for more athletes in Athlete Leadership Programs.
Long Term Goal: Athletes are given the opportunity to be leaders in their local communities by attending Athlete Leadership Training and being assigned a mentor.
Implementation Strategy: The Athlete Leadership Program will provide education and training to develop leadership and communication skills to allow athletes to become advocates, run meetings, and speak at public engagements.
Growth Made Possible Through Campaign Funding: Train up to 100 new athlete leaders and provide each athlete a mentor over the next five years. Athlete Leaders, called Global Messengers, communicate the powerful declarations of hope, acceptance, and courage of Special Olympics athletes around the world.
Increase access to free health services for a population with significant, unmet health needs though SOSC's Healthy Athletes and MEDfests.
Long Term Goal: Ensure athletes have access to the life changing and lifesaving screenings that can improve and, in some cases, save their lives.
Implementation Strategy: Provide equipment and staff support to make Healthy Athletes and MedFests available at Championship and Regional Competitions.
Growth Made Possible Through Campaign Funding: Four years funding for Healthy Athletes and MedFests in all SOSC regions with a goal of screening over 8,000 athletes.
Make a difference in the lives of people with intellectual disabilities.
Donate your money, time, or talents to ensure the athletes continue to receive access to top-quality programming that changes their lives.
Special Olympics provides access to the following programs, free of charge, for children and adults with intellectual disabilities and their families.
SPORTS – Promotes activity and reduces isolation among individuals with intellectual disabilities ages 8-years-old and older through sports training and competition.
UNIFIED CHAMPION SCHOOLS – Special Olympics Southern California Unified Champion Schools is a three-component strategy to activate youth, engage educators and promote school communities of acceptance and inclusion where all young people are agents of change.
YOUNG ATHLETES – Introduces children ages 2-7 to the world of Special Olympics sport, while developing gross and fine motor skills through unified play.
HEALTHY ATHLETES – The 3 pillars for SOSC's Health Initiatives department are programming, screening, and partnership.  Fit 5 drives our programming, Healthy Athletes provides the screening opportunities, and our partnerships with KP and local colleges & universities sustains our efforts.
ATHLETE LEADERSHIP – Special Olympics have the opportunities for athletes to grow their leadership skills, whether it is through coaching, being an official, a team captain, a spokesperson, Global Messenger or Board or committee member.