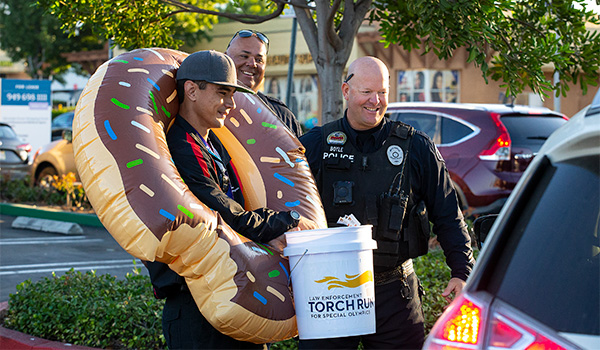 Thank you to everyone who came out to support the 2019 Cop on a Rooftop on September 12, 2019!
Local law enforcement officers took their levels of commitment to new heights as they staked out participating Dunkin' Donuts rooftops to support the Law Enforcement Torch Run (LETR) for Special Olympics Southern California.
The Law Enforcement Torch Run® for Special Olympics is a volunteer movement that was established by members of the law enforcement community to support Special Olympics. The mission of LETR is to increase awareness and raise funds for the Special Olympics movement through events like Cop on a Rooftop. Learn more about LETR.