Fired Up for Special Olympics
Saturday, September 30, 2023 - 5:00 p.m.
129 Castillo Street, Santa Barbara 93101
Join us for the 8th Annual Fired Up for Special Olympics on September 30!
Dust off your cowboy boots and help Special Olympics celebrate athletes with intellectual disabilities get on the sports field. 
Fired Up for Special Olympics is a BBQ dinner hosted by the Santa Barbara County & City of Santa Barbara Firefighters. All proceeds raised at this event benefits and supports the Special Olympics athletic programs in Santa Barbara County.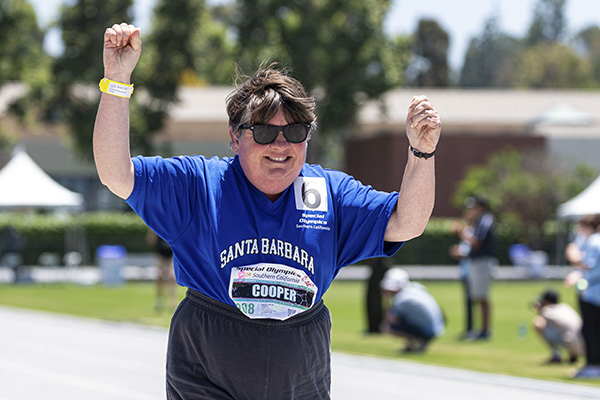 We work hard to maximize your investment. For every $1 raised on behalf of the athletes, 76 cents goes directly to program costs.
$50 = Provide new sports equipment
$100 = Sponsor an athlete's training and participation in Athlete Leadership
$500 = Sponsor an athlete for one year
$2,500 = Meals for regional games competition
$10,000 = Help establish or maintain a School Partnership Program for one season or sponsors one Regional Games
$100,000 = Sponsor School Partnership Programs, serving 1,500 athletes, ages 8 through 22 for one year
SIGN UP FOR OUR E-NEWSLETTER
Receive updates on upcoming Special Olympics Southern California events and news about the athletes, volunteers and supporters of SOSC via email!